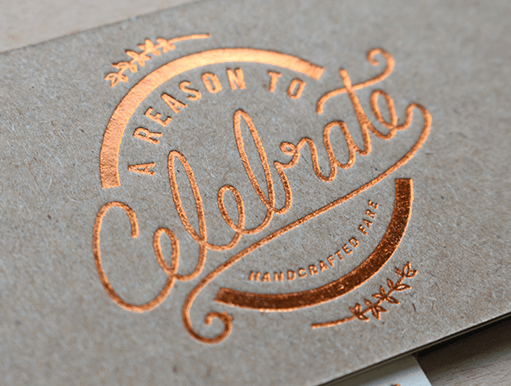 Foil Stamping Service
Using our Foil Stamping Service is one of the best ways to add style to your printing. Foil stamping has been around for quite some time now, but it never ceases to amaze. Add it to any of your print projects and let the compliments begin! Contact us today to find out how to incorporate our Foil Stamping Service into your next printing project!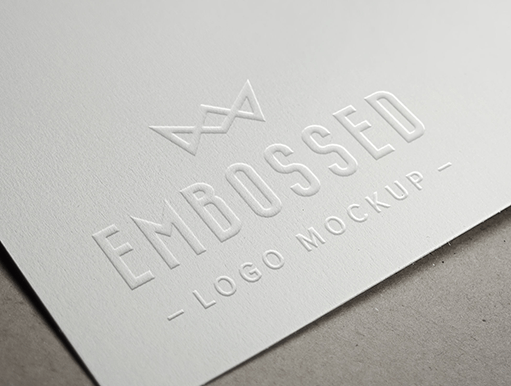 Embossing Service
Embossing is a process where pressure is applied to the back of a piece to give a raised effect on the front. Our Embossing Service allows this to be done in any design you would like. Not only can this be done with 1 level, but multi-level as well! Contact us and find out more about our Embossing Services!
Debossing Service
Debossing is a very similar process to Embossing but instead of hitting from the back side of the sheet, we hit in the front. This gives us "valleys" in our paper. Our Debossing Services allow for this in any design you would like as well as multi-level. Please get ahold of us for more information on our Debossing Services!
Glitter Printing
Everyone needs a little more sparkle in their lives and our Glitter Printing will do just that! Glitter Printing can be added to any print project in any color! Contact us if you're interested in adding Glitter Printing to your printing project!
Thermography Printing
Thermography Printing is almost a forgotten art. Thermography can be done in any color as well as clear. It gives a raised effect to the ink and brings texture to your print. If you are interested in our Thermography Printing, contact us for more information!
Die Cutting Service
Our Flexible Die Cutting Services allow you to bring your printing to life in ways you've never imagined! Scoring, Perfing and Cutting in any shape and size you want! Any size up to a 23" x 29" sheet that is. Contact us today to find out how to incorporate our Die Cutting Services into your next printing project
Laminating Services
Our Laminating Services are a great way to protect your prints, not only from the elements but from handling and age as well. Commonly seen with ID cards, important papers or posters, lamination is key if you need your print to last. If you are interested in our lamination services, please contact us for more information!
Wire-O Binding
Wire-O Binding is an affordable way to bind that is not only durable, but looks great as well! Size and thickness of Wire-O Binding is project dependent. Contact us to find out which is right for you! We also offer Wire-O Binding in different colors!
Saddle Stitching
Saddle Stitching is a very common binding method for short to medium sized books, magazines, newsletters and more. We would love to help you with your Saddle Stitching! Please contact us for more information!
Perfect Binding
Perfect Binding – The professional way to bind! We don't recommend perfect binding to everyone, due to its cost, but if you're looking for the most professional binding around… this is it! There is a minimum page count for perfect binding. Contact us today to find out how we can help you with your perfect binding needs!